Este não é um site sobre vivências individuais, mas uma plataforma para compartilhar experiências coletivas e objetivos comuns.
O Viajar Verde nasceu da necessidade de se ampliar a troca de informações e ideias sobre turismo responsável no Brasil e no mundo e tornar o setor mais consciente e sustentável. Nosso objetivo é abrir espaço para destacar iniciativas positivas de proteção ambiental, valorização sociocultural e sustentabilidade econômica, que podem ser multiplicadas por viajantes, empresários, comunidades, autoridades, associações, ONGs, destinos e demais envolvidos na deliciosa atividade que é viajar. E, claro, fazer do turismo uma oportunidade saudável para todos.
Como primeiro site de notícias do Brasil exclusivamente dedicado a discutir questões e práticas sobre o turismo sustentável, queremos estimular o intercâmbio de ideias, incentivar que atitudes sustentáveis sejam compartilhadas e criar uma corrente verde e responsável. Se você se identifica com a nossa proposta e quer fazer parte deste movimento, entre em contato conosco.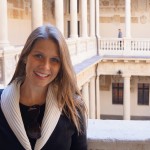 This is not a website about personal experiences, but a platform for sharing collective experiences and common goals.
Viajar Verde was born from the need to increase information and idea exchange about responsible tourism in Brazil and in the world and to make the sector more sustainable and conscious. Our aim is to provide space for positive ideas in environmental protection, sociocultural valorization and economic sustainability that can be multiplied by travelers, entrepreneurs, communities, NGOs, authorities, associations, destinations and other involved in the delightful activity of traveling. And, of course, making tourism a healthy opportunity for all.
As the first news website in Brazil entirely dedicated to discussing sustainable tourism issues and practices, we want to encourage the exchange of ideas, promote the sharing of sustainable initiatives and create a green and responsible chain. If you share our ideas and want to take part in this movement, please contact us.